Lauren McGuire's path to ice skating began at the young age of eight when her babysitter Kristina Groves was working her way up the international stage. Little did she know at the time that Kristina Groves would go onto become a three time Olympian and win a staggering four Olympic medals. This on its own is a very fortunate and remarkable influence to have from such a young age. This inevitable "hooked" Lauren to speed skating and from there began a path to a spectacularly athletic career. From a very young age she had always wanted to represent Team Canada and become the best in the world. Her path into speed skating would be the start of those early desires.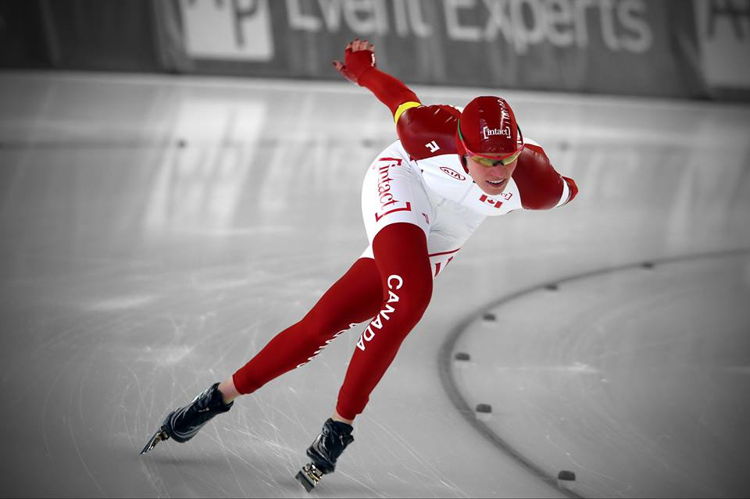 Like many Olympic sports, Speed Skating comes with many personal, mental and physical challenges. On the mental side Lauren finds that sport " continually forces you to grow and evolve as a person… and continue to push you as a person to your limits. Physically "speed skating is an enduring sport with pain" that one has to push through during training and races. This demonstrates how physically demanding speed skating is and how much it demands of speed skaters mental and physical determination. Lauren's personal life also can be seen as a very strong motivational factor. Her father had battled ALS for four and a half years tragically passed away on the first day of the 2014 Sochi Olympics. He always has been a huge inspiration that drives Lauren every day in training and competition. She has since never backed down from a challenge.
Lauren McGuire's special routine includes a good skate on the ice on the days leading up to the race. There are of course specific technical preparations done so as to enhance Lauren's performance on the day of the race. Additionally, Lauren finishes her workouts with a light spin bike session. She also uses the Recovery Edge Therapy system, which allows the muscle to rehabilitate five percent faster and refreshes the muscle. It is a cutting edge technology for athletes and is slowly becoming a staple for athletes.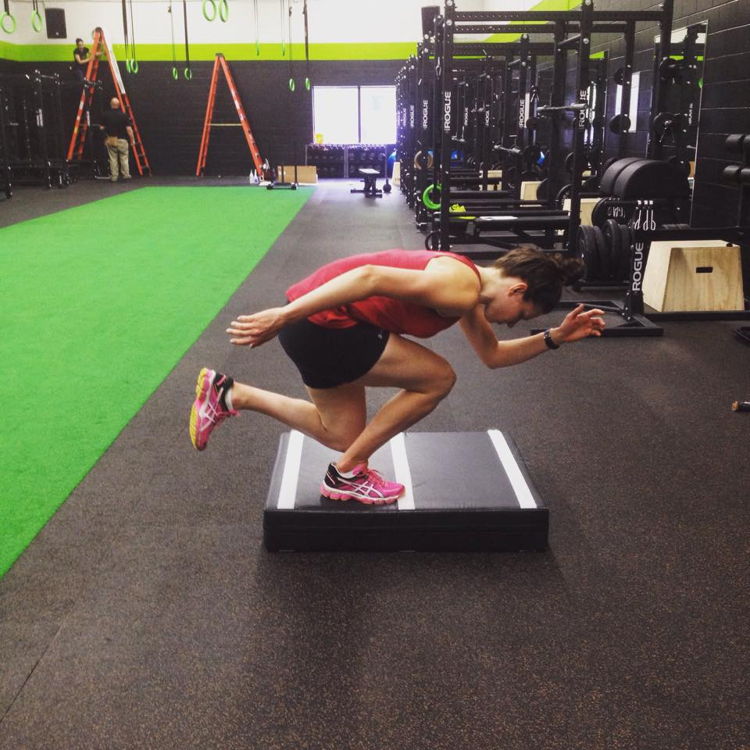 There are many athletes that Lauren admires and who she looks up to or draws inspiration from. Jessika Zelinka sixpack and her success in heptathlon is something that Lauren greatly admires. Clara Hughes and Cindy Klassens are another two athletes that Lauren greatly admires because of their respective efforts in and out of sports in their communities. This outreach has encouraged Lauren to do the same and reach out to youth sport groups and speak about the struggles of ALS. This has made Lauren into quite the role model for many young athletes in her community and also around the country.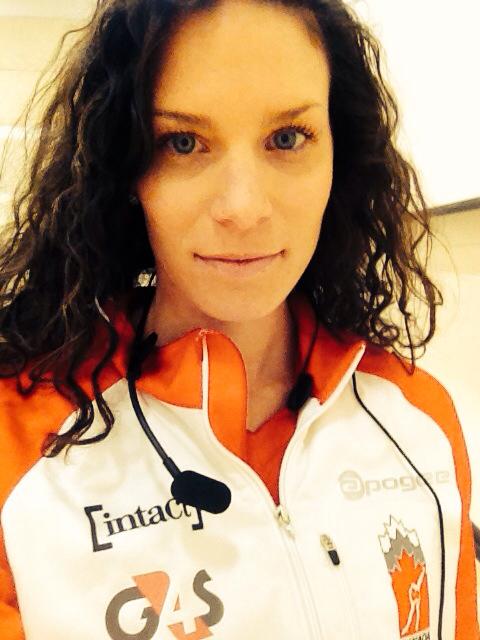 MAKEACHAMP has played a key role for Lauren by providing an excellent platform to network. This allows her to properly market herself and fundraise effectively while also raising awareness for ALS. Furthermore, "a very supportive and instructive staff" is always present to answer any lingering questions that one may have. The staff is very supportive and interactive, always giving you great ideas to reach back to your supporters, and to keep the momentum of your campaign moving forward. Crowdfunding has helped Lauren by covering costs such as training and equipment which are both quite expensive. Furthermore, crowdfunding has helped Lauren gain sponsors and support from people outside her close circle of family and acquaintances.

(Lauren pictured with the MAKEACHAMP team)

On a more relaxing note Lauren is an athlete of many talents. One such talent is her singing and jazz performance. She has performed at many events and places including weddings and restaurants. Lauren herself has said that "performing arts was a huge part of my life growing up, and is always something I dip into to relax and have fun." Additionally, Lauren is a fan of Sophia Vergara's Modern Family and on the musical side she is a fan of Florence and the Machine. Finally, her favorite food is ice cream.

Check out her MAKEACHAMP page : https://makeachamp.com/laurenmcguire