When one starts a crowdfunding campaign it is very important to gain early momentum. Early momentum goes a long way for the success of an athlete or a team's campaign. There are many different aspects that give early momentum. Firstly,the objective would be to find out your total sum that you will raise. Secondly, begin to build your support network, by that I would start looking at the four circles here. Thirdly,I would look at the benchmarks you could set for yourself. These four points are a recipe for success and will give you a running start to your campaign.
Before you start anything it is crucial that you make a clear financial plan so that you know exactly how much you have to raise from your campaign. You should also publish your various costs on your campaign page ( training, travel, equipment etc....). This would enable potential contributors to know what exactly they are supporting. This adds more substance to a person rather than being just a name to a face. Once you have the total amount of your campaign calculated you are ready to move onto the networking side.

The network that an athlete or team has is its proverbial lifeline. Without it crowdfunding wouldn't have any purpose or success. Before you launch your campaign you should contact your close circle of friends and family members first. They are the ones that will give your first and greatest contributions and also will be your vanguard promoters. That first close circle have to be on board with your campaign before any goal is established. You can rely on them for advice and what goals to establish. You should have a sit down meeting with everyone in that closely knit circle or speak to them in a skype session to enhance the communication amongst each other.

Below are examples of campaigns that have succeeded with Early Momentum: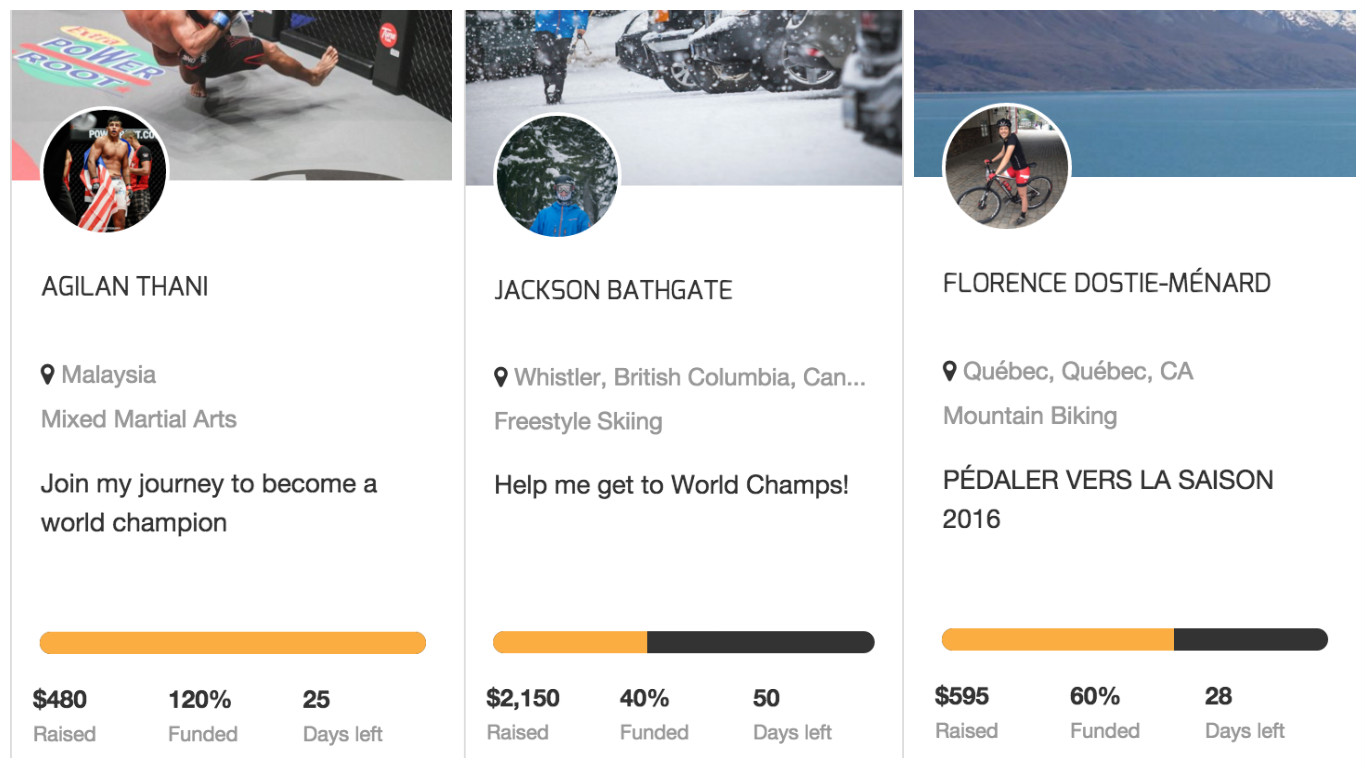 (For any further examples and explanation please consult the MAKEACHAMP Handbook)


When you set benchmarks and mini objectives it is done in accordance with the timeline of your campaign. Set yourself realistic targets that can be attainable. You do not want to set a very large campaign goal thinking that it is something that can easily be reached in one quick go. Break up your campaign into weeks and totals to reach by the end of a certain time frame. Make sure that your network of supporters and contributors are aware of your benchmarks. You have to stimulate them and encourage contributions so that you attain your benchmarks. Also to make it more enticing you can add a reward to a certain amount of contributors . For example you could say " the next 10 people that help me reach $XX will get a little reward from me, this will last 48 hours".

Overall, these three points get you set up pretty well for your campaign. We at MAKEACHAMP want to provide you with every opportunity to succeed in your crowdfunding campaigns. We are always happy to answer any questions you may have.
Vous pourriez aussi aimer: