For some, the thought of wintertime arriving at their doorsteps can't help but bring on shudders. For others, early signs of Winter are synonymous with the gleeful beginning of fresh powdery snow and the perfect breeding ground for skiing season. When that special time of the year comes around, professional skiers worldwide will flock to the mountains in order to train and prep for their next tournament. Are you ready to tackle a new challenge, and wondering where you could be hitting the slopes at next? We've put together a list of the best ski resorts in the world for athletes:
1. Vail, Colorado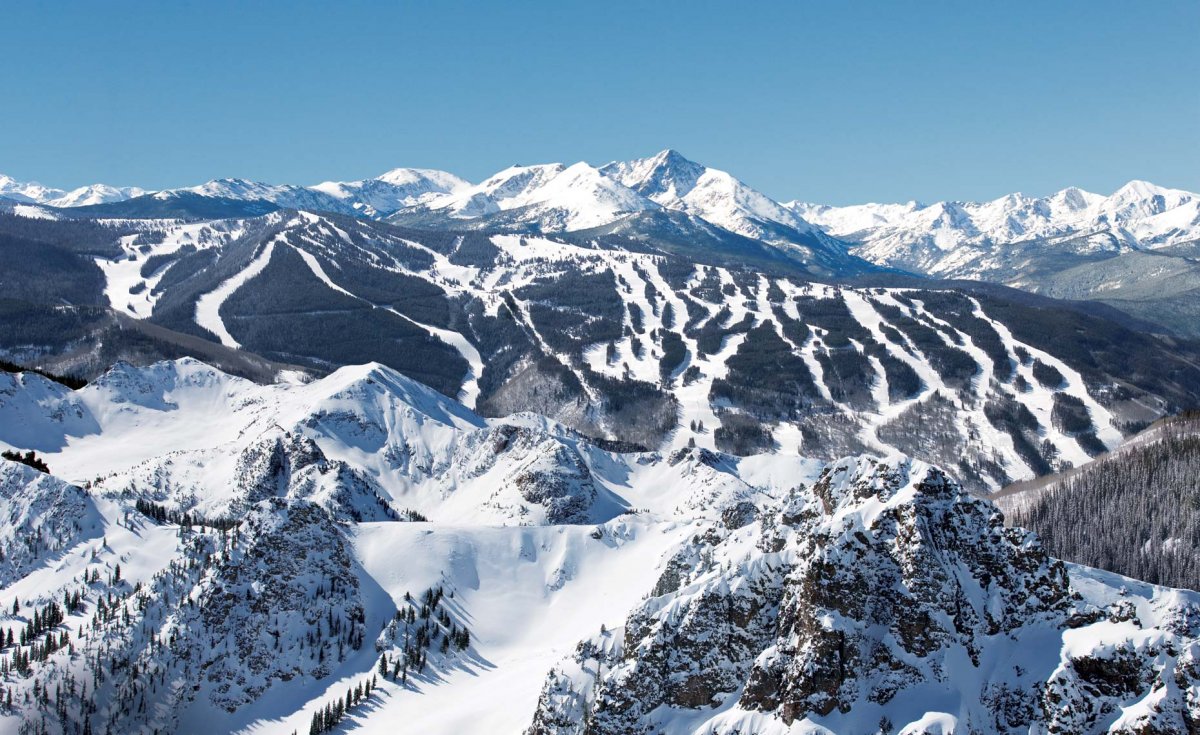 via Black Tie Ski Rentals of Vail
Vail is a popular destination in North America, and rightfully so. Featuring both muscle-enforcing ski runs and top-notch fitness facilities, Vail is a prime location for those who aren't afraid of tackling bumps. You'll most definitely end up with a good core and legs workout!
2. Mürren, Switzerland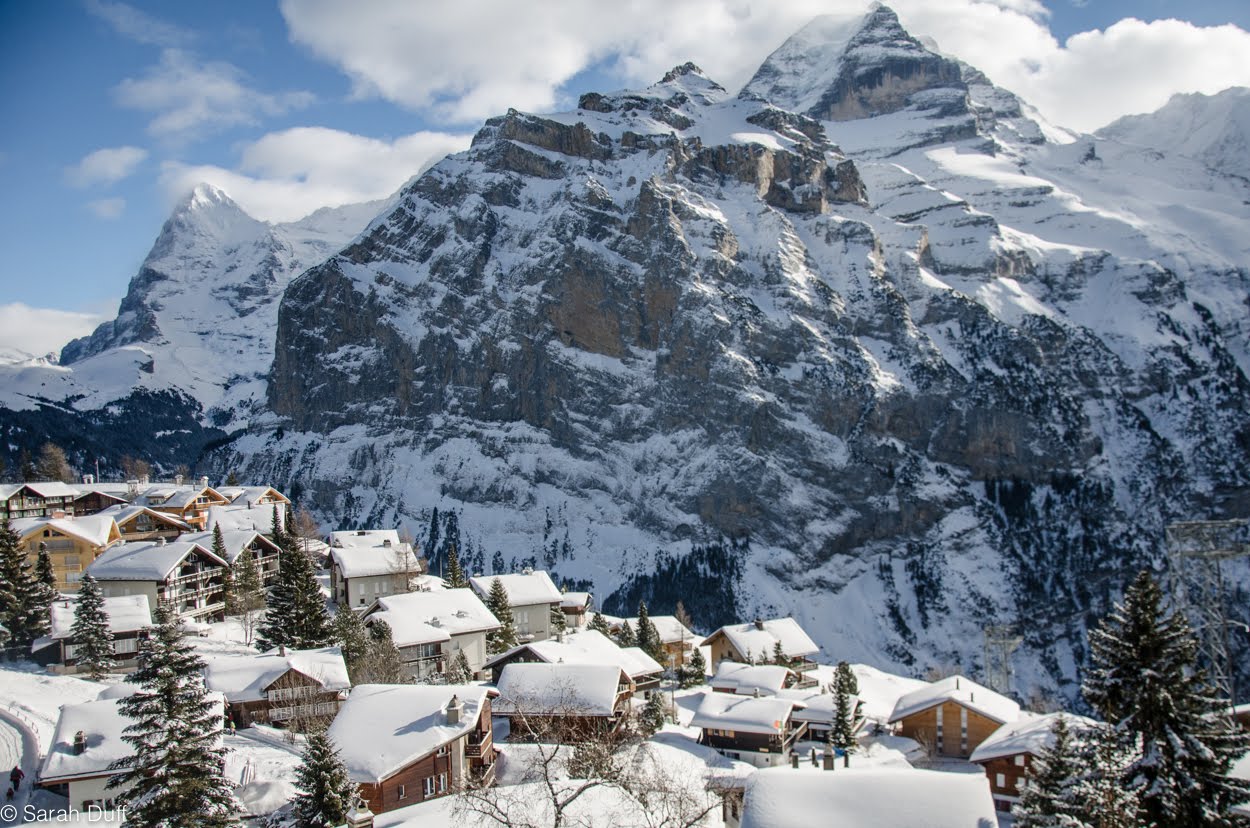 via Telegraph UK

Get ready for some serious downhill racing on the demanding slopes of the Schilthorn mountain located near Mürren. Not for the faint of heart, this is the promised land for experienced skiers who'll get access to nearly 20 miles of the finest powder in Europe.

3. Whistler Blackcomb, Vancouver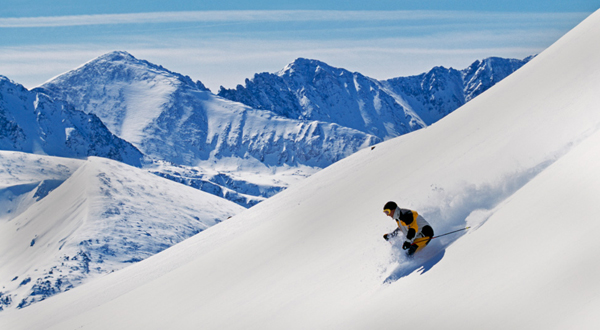 Known to many as North America's mega mountain, Whistler Blackcomb boasts the longest snow season in the country. With its more challenging terrain and slick runs, this major Canadian ski resort mostly caters to advanced and expert skiers. The resort gets its braggingrights from 8,171 acres of ski with its longest trail lasting for seven miles and descending over 5,000 feet.
4. Ski Portillo, Chile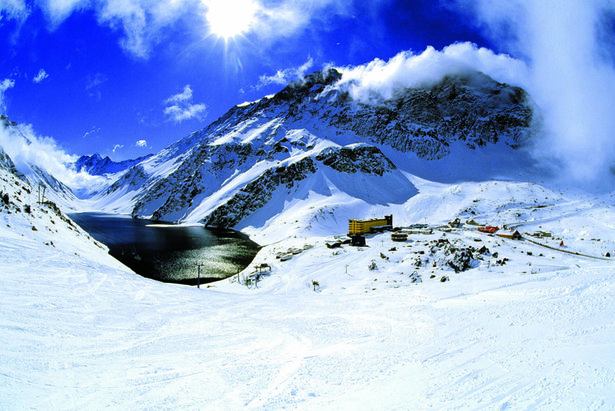 via Upscape Travel
A real treat for intermediate and advanced skiers, Portillo is known for its steep and off-piste terrain. If you're looking for extra thrills and a major adrenaline rush, helicopters are put in place to bring you to higher elevations and peaks for an even bigger challenge.
5. Yongpyong, Korea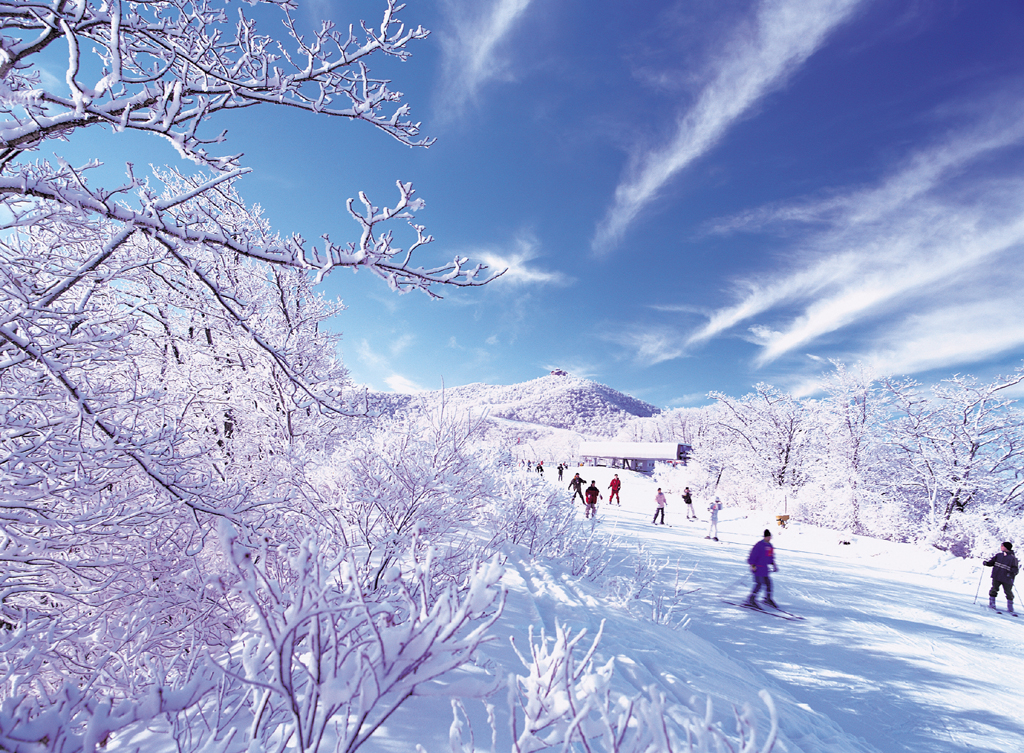 via Skyscrapercity

Asia is probably not the first place you think of when it comes to winter sports. However, Yongpyong's main attraction lies in its wide selection of slopes. Among them is the Rainbow slope which stands in as the highest at 1,120 meters. It features numerous intersections, and is reputed to provide the most fun a skier can have in Korea!
6. Las Leñas, Argentina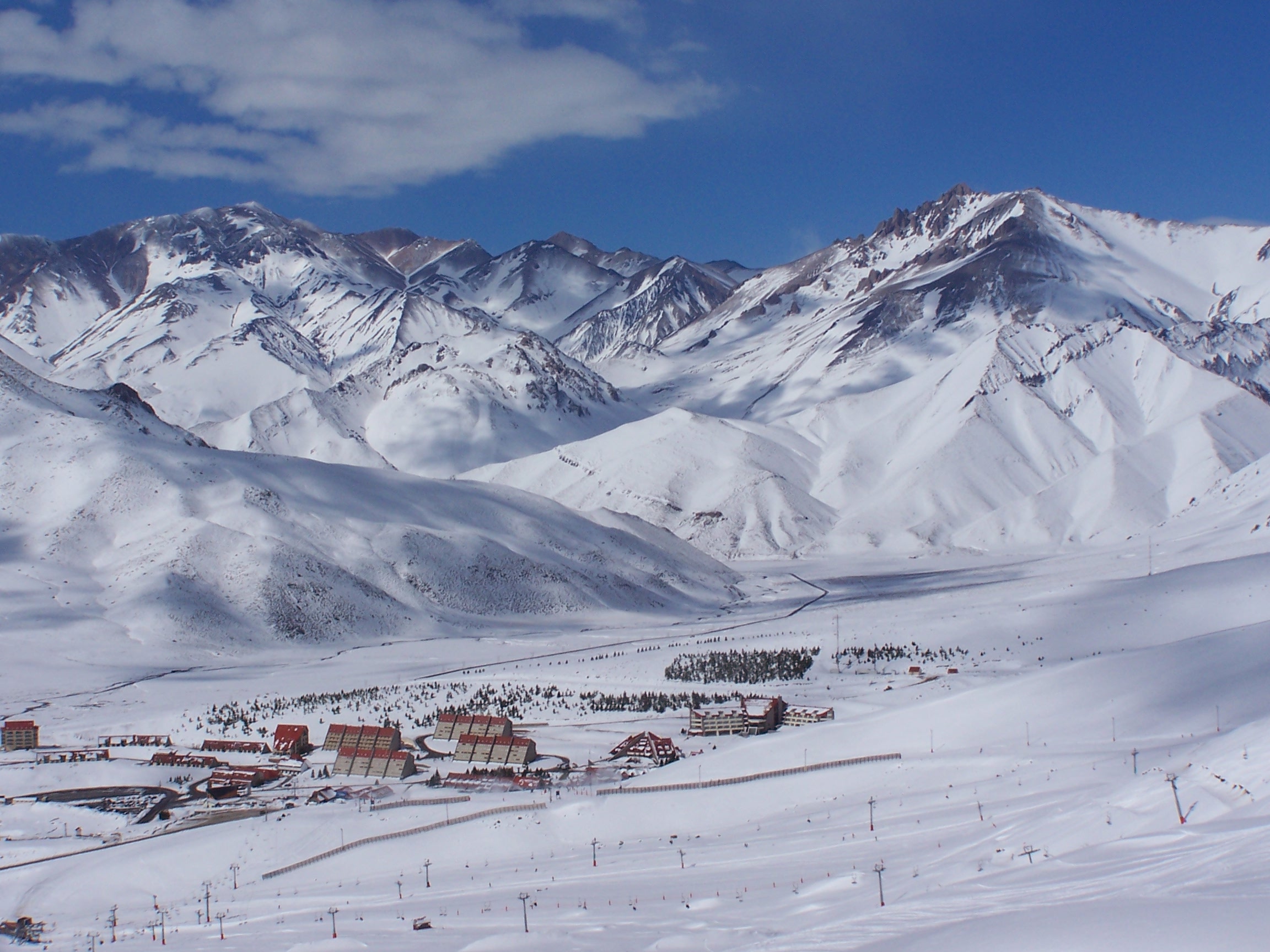 via Mendoza Travel
Aligning quality ski slopes with a steep and deep terrain, Las Leñas provides the best grounds for extreme and off-piste skiing. Located in Argentina where most of the winter backcountry is still unexplored, this place is ideal for adventurers and daredevils. However, be aware - skiing here is considered risky and dangerous, even by the most cautious and experienced of skiers!
7. Chamonix, France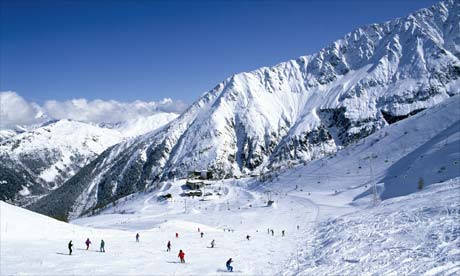 Home to the first Winter Olympic back in 1924, Chamonix is the place by excellence for extreme skiing with its big mountains and sharp edges. Its terrain is so steep and rugged that many skiers might change their mind, and wish for a ride back down. On a good snow day, vertical drops of more than 9,000 feet are possible. Words of caution: better be careful, and not wander out of bounds because Chamonix has more cliffs, glaciers and crevasses than any ski areas in Europe.
8. Jackson Hole, Wyoming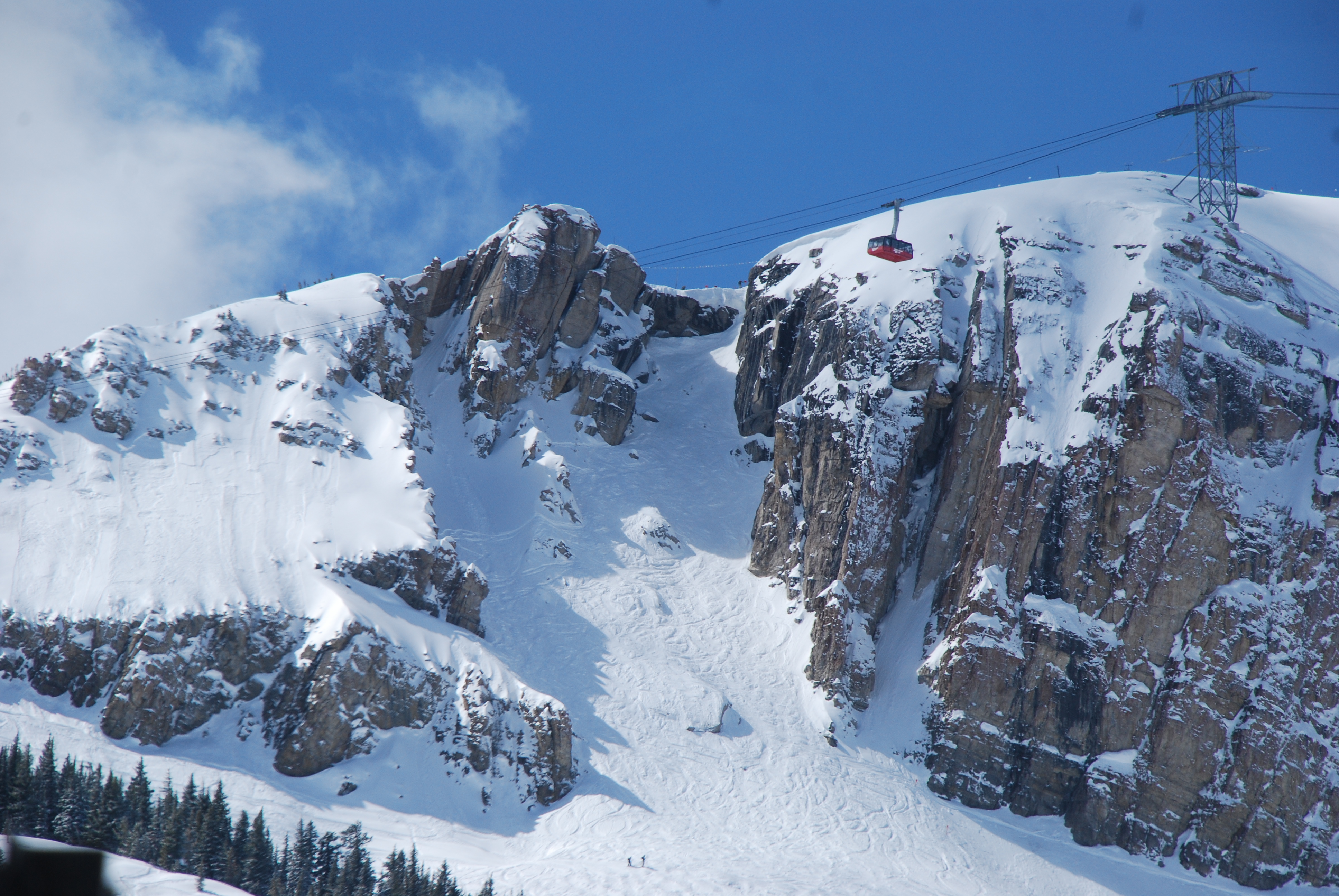 via Luxury Ski Trips

With limited options for beginners, Jackson Hole is perfect for advanced skiers seeking daunting mountains and steep slopes. Though there are runs for beginners and intermediates, experts will be the most pleased. You can take the winter tram to the top of Rendezvous Mountain. At 4,139 feet of vertical drop, the latter is a resplendent collection of chutes, bowls, glades, back country terrain and cliff drops to the base area.
9. St Anton, Austria

via Family Ski Trips
St Anton is your go-to place if you want plummeting runs that only experts will know how to navigate. Any self-respecting advanced skier won't want to miss out on the Valluga Bridge Couloir which delivers on its promise of a fun ride down. However, the latter is not accessible without a guide. So, if you're looking for more freedom, opt for the Hinter Rendl and North Face tours instead.
10. Taos, New Mexico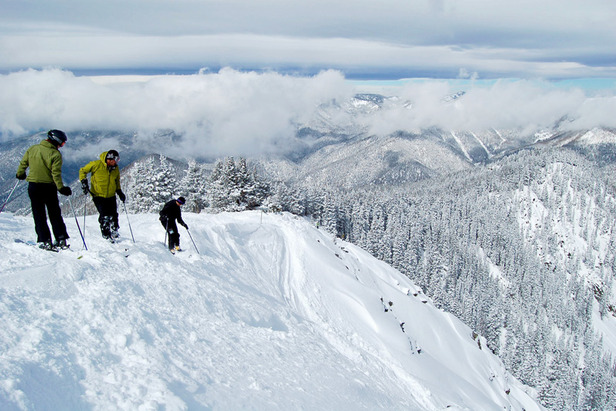 via Michael DeYoung
Look no further than Taos Ski Valley if steepness is what you desire. With steep terrains being its predominant characteristic, more than half of this resort's ski runs are rated for experts. This ski area is a goldmine for powder lovers and alpine thrill seekers with its light dry powder, big bumps and tree glades
.
Do you have any personal favourites you'd like to add to the list? Let us know in the comments below!