Ecaterina Guica was baptized into judo by her judo coach father at the age of five years old, she was fortunate to have a father that also opened a judo club. She has since gone on to compete for Canada at the international level and her goal is to make it to the Olympic stage representing Canada in Rio de Janeiro. One can assume that her father's local judo club most of been a second home for her.
A great challenge for Ecaterina is maintaining a good level of confidence which is necessary to succeed in high level tournaments especially after a painful loss in a competition. After a painful loss in a competition Ecaterina is quick enough to have that loss not affect her training and future competition. This sort of mentality has made Ecaterina very mentally strong and given her plenty of sporting success.

Ecaterina has a special training routine before a competition. Three weeks before a tournament she ups the tempo and adds cardio ( circuit training or sprints) every day in top of a regular training session. Importantly, a strict food regime is in order for Ecaterina before a competition. Two weeks before a competition she starts dieting and trains a little less the week before the tournament. On the day of the tournament an early breakfast allows Ecaterina time to digest before she starts her warm up. After that, she likes to practice the sequences she plans to use in her first fight so that she can apply it in her first fight. This helps for Ecaterina Guica to not feel stressed and allows her to calm down.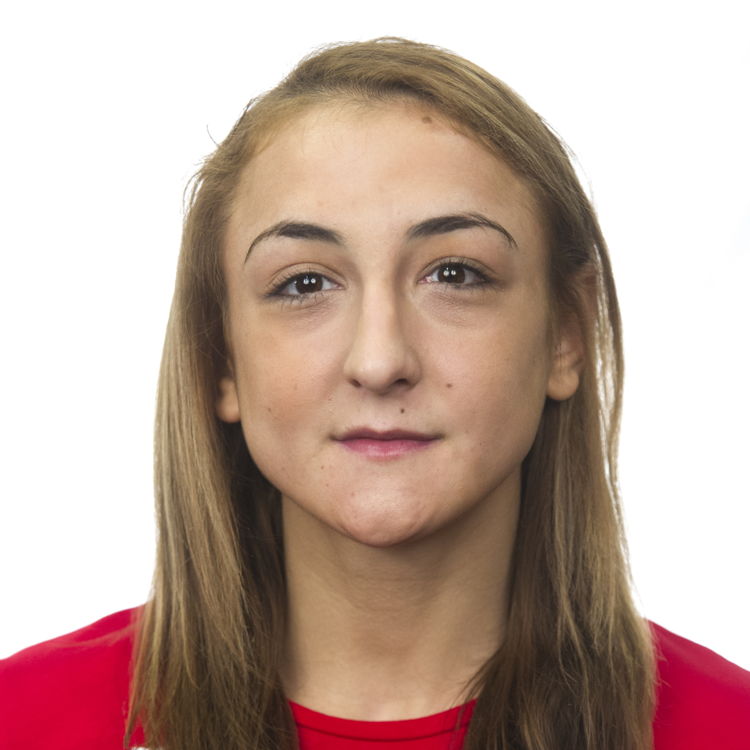 On a professional Ecaterina praises and admires all those Canadian athletes who were or already are Olympians. Ecaterina was starstruck when she had the pleasure to train with a bunch of olympic athletes and we can say that added an extra motivational factor for her. She dreams of being part of a special group of Olympic Athletes representing Canada and hopefully that will be in Rio of next year.

During free time Ecaterina enjoys being with family and friends which she doesn't often get to see. This is because of her busy schedule and when she has the opportunity to destress Ecaterina takes full advantage of her close circle of friends and family. Undoubtedly it is difficult when one is an athlete and being away from friends and family and not being able to see them regularly.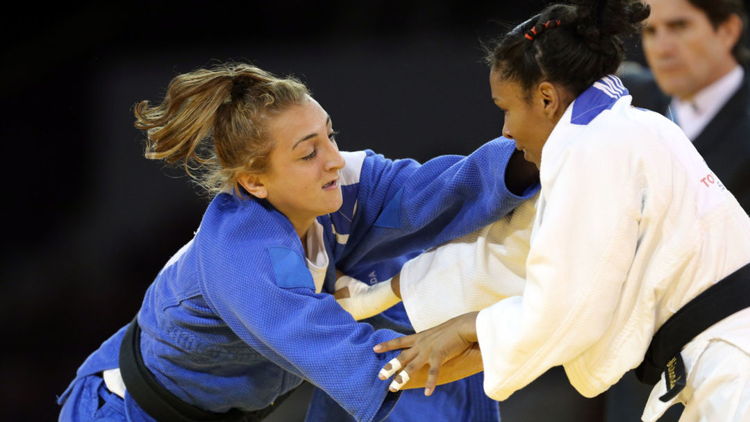 This is Ecaterina's first time using a crowdfunding platform and MAKEACHAMP has the pleasure to be her first platform. She has many tournaments this year and the financial apsect of sports has truly been viewed as an obstacle for Ecaterina. The huge costs of going to so many tournaments and Olympic qualifications has added a huge amount of pressure added. MAKEACHAMP can directly help take a heap of pressure off Ecaterina's road to Rio. Every point counts towards qualification for Rio however every point is expensive and we here at MAKEACHAMP to bridge a certain gap. The important aspects of a crowdfunding campaign according to Ecaterina is to message privately contributors to thank them for any contribution. Also she points that you have to explain clearly by providing a personal message of what one's goals and objectives are.

On a more lighter tone Ecaterina enjoys watching Friends and Seinfeld. They are "both hilarious" and she has seen them with her family so many times that every time she watches those two shows she thinks of them. Musically Ecaterina loves Weezer and the Red Hot Chili Peppers which are two great alternative rock bands today. Finally, her favourite food is Reeses which no one can be faulted for loving a chocolate and peanut butter.

Check out her campaign page: https://makeachamp.com/categuica/23099